Welcome! Are You Ready to Get Unstuck & Move On To the Next Phase Of Your Life? What Would It Feel Like To...
Create alignment, clarity and conviction. Have confidence, ease and empowerment. Stop overwhelm, anxiety and feeling rundown. Step into more of who you want to be. Create a routine that works for you. Maximize your potential. Make the most of your time here. Move forward on-purpose. Get to the root of your stability, creativity, power and love. Make your mind your friend. Have conscious control of your experience. Resonate with your core knowing. Design your life the way you want it to be. Feel free from the inside out. And understand how.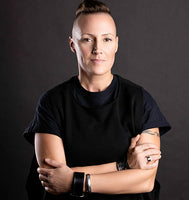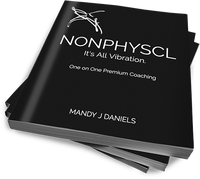 It's All Possible with NONPHYSCL
As an educator, coach (and person!), I'm passionate about empowering people like you to take charge of your life. To help you learn how to feel good consistently, amidst the ebb and flow. To create clarity. To think more deliberately in the direction of what you want. To teach yourself how this inner work affects both action & results, and allow the outcomes you want.
Working with Mandy is truly life-changing.
In just one session, I felt different afterwards - about my life, my body and the possibilities for myself overall. I still feel the positive shift months later from one powerful conversation. Mandy guides without judgment and has an amazing ability to articulate what's happening on a thought, feeling and energetic level, how that relates to outside circumstances and how to change it. Thank you, Mandy!
~ Leah Butler, Registered Nursing Student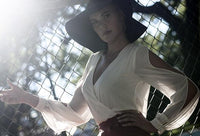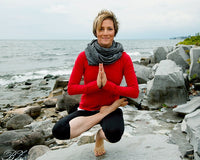 Hi! I'm Mandy
I'm a Yoga Instructor, Meditation Teacher & Integrated Success Coach who supports high-achieving, spiritually-inclined creatives, entrepreneurs and professionals in their quest to achieve a combination of inner and outer success.
I'm passionate about focusing energy to create results.
I'm who you work with when you want to train your mind and manage your energy to create a life, and experience of self, you LOVE.
Book Your Complimentary Coaching Session
Success From the Inside Out
I created my signature program, NONPHYSCL, when I realized that so many spiritually-inclined, hard-working, ambitious creatives and professionals were struggling with feeling good consistently while building the life of their dreams.
They would look to resources advocating behavioural change yet were still stuck and weren't consciously creating sustainable inner joy in tandem with outward success.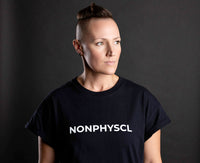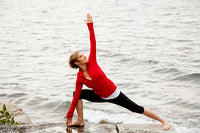 The Journey
Emotional pain over two decades ago led me on a dedicated search for a way to take control of my emotions, independent of external circumstances.
I studied with some of the best teachers at the leading edge of understanding the mind body connection and how thoughts become things.
Countless trainings, processes, workshops, certifications, personal practice, teaching and coaching hours, adventures, epiphanies and healing modalities led to solace, knowing and ultimately, transformation.
Welcome to A Premium Coaching Partnership That Empowers You to Transform You and Your Life, Consciously
Through NONPHYSCL's themes and dedicated coaching, my intention is to coach you into alignment rather than into behaviour change. I'll help coach you into your own reason for being and personal intentions by teaching you how to use your powerful nonphysical energy to your advantage. Aligning with your inner being is empowering.
It's helpful to know why it can be hard to change your mind, emotions and actions. It's helpful to learn how to focus and feel forward in the direction of what you want, led by inspiration rather than motivation. You'll learn how to create more connection, fulfillment and satisfaction while you take your life to new heights.
If you choose, I'll teach you principles of therapeutic yoga and meditation. Through my experience as a teacher and practitioner, I'll help you to maximize powerful benefits including easier breathing, reduced fidgeting, and pain relief, so you can sit in stillness and move with ease.  
Understanding how you're creating, plus learning to tune your frequency, combined with a coach to support you in achieving the outcomes you want, is a powerful formula for success.
There Are Three Ways To Work With Me
Premium Coaching.
The NONPHYSCL Program.
Private Yoga.
Coaching is a process that allows you to reflect on what's important to you, your strengths, challenges, choices available and actions to take in order to create the life experience you want. It's a process that creates clarity, new perspectives and self-awareness, and assists you in identifying your own goals and solutions moving forward.
My coaching packages offer true coaching in that you come to each session with what you want to discuss, I ask questions, offer a sounding board, provide accountability, challenge assumptions or limited thinking and support you in your exploration and strategizing your way forward through change. This gives you a sense of empowerment to make changes and take ownership of your own solutions.
In the NONPHYSCL program, I offer coaching plus a flexible teaching component, offering knowledge and guidance around practices like meditation and feeling unconditional emotion to help you embody fulfillment on your way to real-world success.
The NONPHYSCL program, and my custom coaching packages, both offer a personalized, professional support system tailored to where you're at and what you want to accomplish.
As a full-time, certified yoga instructor for over a decade, who's taught thousands of students and classes, you'll receive world-class private teaching online with focused attention on your specific needs. I was a principal teacher at one of the busiest studios in Canada, and known as the 'velvet hammer' (!) who delivers a challenging class with sensitivity, awareness and love. You'll leave the session feeling energized, revitalized, relaxed and tuned in to your core knowing.
The complimentary coaching session offered through this page is a 60-minute phone call, or Zoom audio, designed to highlight what you want, where you want to go, why and next action steps.
If you're interested in working together, it's also an opportunity to answer any questions you may have about coaching or yoga and to see if what I have to offer will help you get there.
I take a limited number of clients and am super passionate about each one so it's important to know if it's the right match for both of us!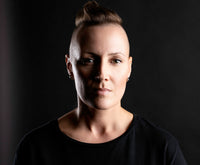 People all over the world are beginning to awaken to the understanding that there's more to reality than meets the eye.
We have the power to create a better life, change our mind and create our future consciously. People like you are learning how to manage their energy, mindset and emotional state to attract the relationships, health, wealth, love and fulfillment they desire.
BOOK YOUR COMPLIMENTARY COACHING SESSION here
Design Your Life
Studies have shown that individuals who receive coaching benefit from improved health, work performance, productivity, goal achievement and personal relationships, reduced procrastination, stress and self-limiting thoughts, while experiencing increased self-confidence, self-awareness, self-acceptance, satisfaction and work-life balance.
Increasingly, scientists to yogis agree that managing one's energy, emotions and focus is at the root of sustainable change and high-performance.
Testimonials
Mandy is clear, concise and consistent in articulating the ways that our mind, emotions, and world interact. I come away from our conversations with deep insights about myself and my life, and these understandings have allowed me to see why things are happening the way they are, and how to course-correct along the way, so I not only create what I want (in often serendipitous ways), but feel better as I move towards it. She cares deeply about people and this work and that comes through every time. I can't say enough about Mandy and the experience!

Shawn J.
Just finished a 90 minute session with this lovely human being. She helped me realize what I needed to focus on in my meditations and allowed me to realize cycles I hadn't yet acknowledged in my life. She held space and brought forth insights that I believe are part of sacred truths that can help align each individual, in our own way, so we can be in harmony with all that is.

N. P.
Mandy has a way of creating an immense amount of clarity and self awareness that's specific to your current state. Working with her for a few months now has allowed me to focus in on the things that keep me aligned with my truth without being distracted by the shiny objects or need for perfection that bombard me on a daily basis. Mandy has helped me define very specific habits and a sense of accountability that has resulted in significant changes in my mindset. She is truly great at identifying inefficiencies and helping to make incremental changes that result in profound differences.

Blair Bouchard, Marketing Director
Here's What You Get When You Work With MJD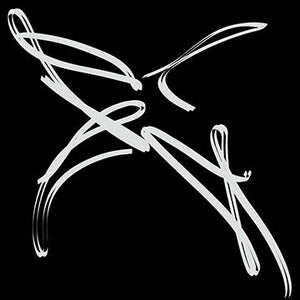 The Complete NONPHYSCL Teachings (exclusively for program clients)
You'll receive 10 process-rich and deeply reflective worksheets to get you focused, clear and tuned in to your inner being
Create alignment, clarity and conviction and move into inspired action. Learn specific tools and techniques to train your emotional state so you feel better. Undo stressful thoughts through a powerful process you'll be able to use forever. Gain a fundamental understanding of your vibrational nature so you feel in control of your experience (the inside out part!). Learn how knowing yourself as energy (and how to manage it) changes you and your life so you feel free and empowered.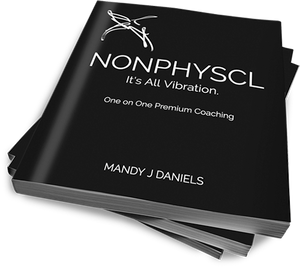 One on One Coaching with MJD
Jam-packed, life-changing, momentum-building, intuitive and invaluable sessions over 4, 6 or 12 months
Receive custom, uniquely-tailored coaching from an expert in body mind change so you progress rapidly and build the future you want. Work in partnership with Mandy, an experienced teacher, coach, compassionate listener and intuitive guide, who is focused on what you want, and who believes in your highest potential and dreams.
Consistency builds momentum and having this support through dedicated conversations, powerful questions and in-the-moment guidance is priceless to help you become your vision (and enjoy the process!).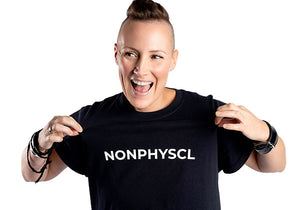 Pre-Program Intake Session
A powerful 2.5 hour session to get clear on what you want out of the program/package and any topics you want help with specifically (self-care, confidence, time management, stress etc) so you get the most out of the experience
You'll receive a pre-program questionnaire to clarify your values, overall goals and priorities, and what you want to achieve from coaching. This provides a foundation for the relationship based on mutual trust, and establishes an equal partnership.
The call will leave you feeling renewed, uplifted, focused and organized for next steps.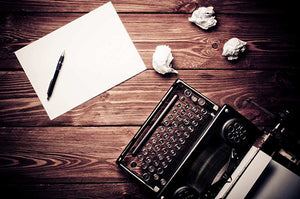 Ongoing Support
Think of it like online office hours via email or Voxer - I got you! 
In case you have any questions, are unsure about something, want to celebrate a milestone, epiphany or progress - I'm here for you. You are supported so you can keep moving forward between sessions.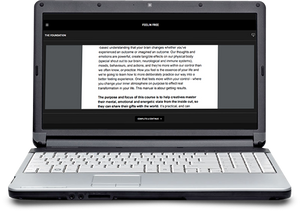 Post-Program Follow-Up
A 45 minute one on one coaching call 1-2 months after completing NONPHYSCL. A powerful check-in to fine tune, support you and make sure you're on track
A space to ask questions, create clarity and receive guidance as you continue to integrate everything you've learned.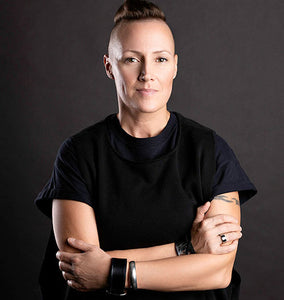 The FEELIN FREE Meditation Guide PDF
When asked the #1 most important skill to creating inner peace, inspiration and having conscious control over your emotions, I always answer 1000% meditation
A simple and invaluable 5 step process that will help you reduce anxiety, increase your energy, self-awareness and help you to live the life you want!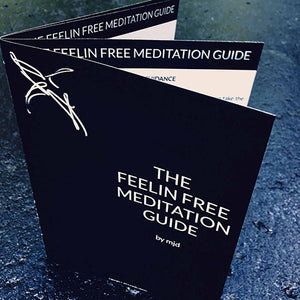 BONUS: 90 Minute 26x2 Yoga Session With Mandy
Receive your very own private yoga session with a principal instructor and 2x lululemon ambassador, valued at $200!
Through Mandy's fun, thoughtful, precise and thorough one on one teaching, experience a practice that will leave you feeling revitalized, energized and relaxed. Learn the art and practice of Pranayama (breath control) and start to understand yourself as more that a physical body.
"Greatly beloved by the students at BYKW, don't miss [the] opportunity to enjoy her presence and class!" ~ David Tiviluk, Studio Owner
BONUS: A Year Subscription to the NONPHYSCL Newsletter
Valued at $50 USD you'll receive personal stories, articles, curated tidbits, photography and musings about our connection to the non-physical, larger part of us.
A place for you to:
Find clarity, understanding, beauty, solace and inspiration. Make your mind, body, emotions (and life) your friend. Think more deliberately, feel more consciously and claim your power, independent of the conditions around you.
Explore the mechanics of transformation, along with processes and tools, to help YOU to connect to your core source of guidance, power and joy.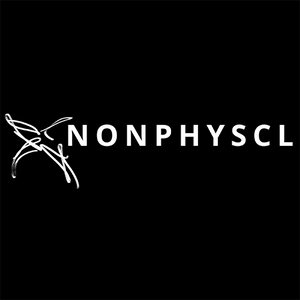 I have such great pleasure in taking the time to express how impactful Mandy and her coaching has been to my life. As someone who was never raised with a clear understanding of emotional foundation, I found myself lost in my thoughts and feelings on a regular basis. Always wondering if I was heading in the right direction, never experiencing true clarity, ending up in the same bad situations and living life by 'just getting by', putting one foot in front of the other and a lot of the time hating the process. 

For Mandy, explaining "the way" to someone like me would not be an easy feat. I was/am stubborn, hard headed and the true definition of a perfectionist. My life revolved around work and getting shit done no matter what the costs, but it just wasn't working for me. In comes Mandy and after a few sessions her practice and teachings really started to sink in. Accepting everything I had to say, she listened wholeheartedly and walked me through exactly what was happening in my mind. 

It's evident that life experiences and true passion towards healing others has allowed Mandy the ability to guide others in a way that allows you to figure it out at your own pace. She has the ability to understand what people are ready to hear and what needs to be said at that very particular moment in order to be sure the message is received. Mandy lives and breathes emotional health and well-being. It's like second nature to her and she's able to transmit the message or teachings so sincerely. 

Now, having worked with Mandy, I've gained a greater understanding of my own direction and personal compass. She has been instrumental at helping me cut out a lot of the unwanted noise and distractions allowing me to focus on the more important joys of life. Mandy continues to inspire me with her heart and I don't know where I would be today without her.

Chantal Philippe, Myers + Philippe Interior Design Inc.
People Like You Are Creating Their Lives Deliberately, Getting Even More Happy, Healthy & Wealthy
Investing in yourself and having the knowledge, skills and support to transform your life is powerful and priceless. My clients are discovering how to become deliberate creators, while feeling exhilarated, in conscious control and fulfilled.
Imagine connecting to your highest self daily and living from a place of aligning with your core knowing. Focusing your power to transform your thoughts, feelings, beliefs and by extension moods, behaviours, relationships, decisions and actions, and ultimately, your overall lived experience.
How Pain Became Joy
In the early 2000s, after an intense breakup, I traveled to Japan, away from everything I knew, to teach English for a year. The pain caused me to want, with the strongest desire I'd ever known, to find a reliable way out of suffering.
I wanted an answer I could count on from within.
I felt broken and couldn't continue to live that way. I was here for more and had to find a way through what felt like an interminable, dark tunnel. I kept seeing a pin-prick of light, so I knew it wasn't an endless black hole. I focused on that light.
I never again wanted my well-being to be at the mercy of something outside myself that I couldn't control.
I had to find a consistent, sustainable way of being okay, independent of conditions.
It led me to search for answers from books and teachers across the globe.
After Japan, I went to Bali and experienced energy healing from an elder who, without touching me, or speaking more than a few words, restored a feeling of joy to my heart and the biggest grin I'd experienced in a year. When I asked what he'd found, he gestured towards his heart and then indicated mine had been blocked. I wondered how he knew, and what exactly he meant.
I traveled to Nepal because of a gut feeling and synchronous connections. The country was in the midst of a rebel uprising, so on paper (and in reality?!) it was not the best time to go. But, it was perfect. Instead of trekking, which ended up being too dangerous at the time, and an idea I'd cobbled together originally as a justification to go, the universe led me to new friends in Boudhanath and to studying Tibetan Buddhism and meditation at Kopan Monastery.
There, I had my first Buddhist mentor, my first formal introduction to meditation and began to find inner quiet. Though I still didn't have all the pieces, it was a start on the path to healing, and a practice I could use for peace.
On a beach in Cambodia, I met a woman in her mid 20's who told me a tumour in her leg shrunk because of a week of colonic cleansing and fasting in Thailand. In 2002, after my Phys Ed degree, I'd never heard of something other than mechanical, laser or chemical applications changing the body to that degree. I did the cleanse for myself eight months later to experience the therapeutic effects. It was a formative physical, and perceptual, shift. It also gave me my first real taste of yoga.
These, along with more serendipitous encounters and experiences along the way, helped me to know that the change I wanted was possible.
I also realized there was a real, energetic component involved in transformation.
And, with the accumulating synchronicities, I knew something else was going on, beyond coincidence.
Before these travels, I'd earned Bachelor of Physical & Health Education and Bachelor of Arts (Psychology) degrees, so had a scholarly, foundational understanding of the body and mind.
My mind though had now begun to open to the possibility that my answers lay in something beyond what I'd learned in academia.
I discovered Byron Katie in Thailand in 2002, and was in the midst of a Master's degree (in Critical Sociology of Sport) in 2004, when I received a scholarship to go to San Diego for Katie's 10-Day School for The Work. There, I found a powerful process of inquiry to undo thoughts that had caused suffering. It was another step along the path and I became a Certified Facilitator of The Work.
I then discovered Bikram Yoga, which led to another level of understanding embodied peace and my energetic nature. I became a Certified Instructor in LA in 2005 and have had the honour of teaching thousands of classes and students since.
Yoga taught me that there was more to myself than a physical body - I could perceive a buzz within myself that I hadn't discerned before.
I then did the 8-Day Hoffman Quadrinity Process in Napa Valley to release emotional conditionings from childhood.
And then completed Life Coach Fundamentals training at the Coaches Training Institute in Toronto, and became a Level 2 Six Sensory Advanced Practitioner with Sonia Choquette in Chicago to get hands-on training and powerful tools to use in coaching leadership.
To round out a plethora of experiences, I've been a 2-time lululemon ambassador, forest fire fighter in northern Ontario, co-captained a #1 ranked university soccer team, led active travel trips in the Canadian Rockies and Belize and was an executive development program fitness leader.
My passion and purpose is helping people like you to realize their potential and understand the body mind connection. I've helped my clients create massive shifts, positive outcomes and fulfilling paths in their lives as a result of learning how to manage their energy and mindset.
FAQs
I'm Sure You Still Have Some Questions! If these FAQs don't answer them, feel free to book a call. Let's chat!
When will I start to gain more clarity?
This program is designed to help you go inward, reflect and gain precise, clear insight into what you want for yourself in your life - whether it's emotional or tangible results. It could be as soon as our very first call or worksheet that you experience an a-ha or new desire that sparks a shift or new feeling or perspective - only you'll know. I do know that sustained change takes time, the joy is in the journey, we're definitely going to have fun along the way, and the more you put in, the more you'll receive. Everyone is on their own journey, and you will learn (and begin to practice) an incredible foundation that will support you in closing the gap between where you are today and where you want to go, and understanding how to get there emotionally, which translates into real world action and results.
What if I can't make the coaching call?
I totally get it - you have a busy schedule! In the interest of not smushing the available call hours to the end, and to keep you on track consistently, we can do one of two options - reschedule to the next week, or add time to other calls. If you need to change your scheduled time, we ask for 48 hours notice.
When can I start?
You can start right after enrolling. After we chat and you enroll, I'll send you a Welcome Package via email. In it I'll give you all the on-boarding (plus first workbook for those in NONPHYSCL) details and you'll get a link to schedule your Intake Session!
What if it doesn't work for me?
After working with dedicated clients, I've learned that if you're open to coaching and ready to make a change in your life by taking time to do the work (it might mean taking quiet time/meditation daily) in order to take conscious control over your health, emotions and life, I'm confident you'll see incredible results. If the program doesn't work or isn't for you, check out the guarantee below.

What if I've never meditated?
Perfect time to start! And I'll be here to help you with any questions you may have. You'll be able to learn a skill and develop a practice that has countless benefits in so many areas of your life.
How is this program unique?
Cuz it's with the legendary MJD! Just kidding. But for real, I've been through a ton, been in the trenches of learning, travel, training, meditation, teaching, and growth for decades and am 100% devoted to supporting you to achieve the transformation you desire and feeling of freedom you want through our coaching sessions. I live, breathe, eat, sleep, dance, talk, teach and practice this world of body mind energy emotion - I'll be there supporting you!
I'm depressed, addicted to alcohol or drugs, or am struggling with serious trauma - will this help?
These go beyond the parameters of what I offer and am equipped to support you with as a life coach. Please refer to a specialist for the support you need to take care of yourself - you're not alone and it's so important to seek out the right support!
Isn't coaching just for people who's life is a "mess"?
Nope! There's a reason why successful people work with coaches. Working with a coach signals you're serious about change, achieving your desires and fulfilling your potential. You'll get clear about the results you want and accelerate the process with a partner to guide, support and empower you.
What if I still have questions?
I'm here for you and I'd love to answer them! If you're interested in joining but still have questions, click HERE to book a call so we can chat and get your questions answered!
Is there a guarantee?
Yep - 100%! 
You can book a call before you buy to ask all your questions, meet me and make sure it's a perfect fit for you.
Then, you'll have 7 days after the Intake Session to make sure it works for you. Do the work, experience it and see the value for yourself. You can check out the entire refund policy HERE.
P.S.
If you've read this far, or you keep coming back to this page - chances are there's something significant here for you. It would be my absolute pleasure to meet you and answer any questions you may have. My intention is to make sure it's a perfect match, and to help you as much as possible to get to where you want to be, to understand how the mind-body-emotion connection works, how to create coherent energy within yourself, train your mind and essentially how to set yourself free from the inside out. Also, to have fun along the way.
And if this isn't for you, I'll do my best to recommend relevant resources for you during our call cuz that's my jam! Nothing I love more than connecting with someone and sharing the gold nuggets!
Yours completely and truly,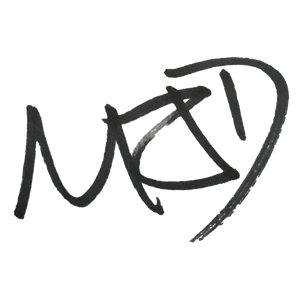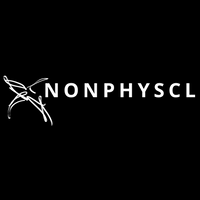 A Newsletter You'll Want.
NONPHYSCL explores, well, the non-physical, and how it plays out practically in our minds, emotions, bodies and lives.
You'll receive articles and reminders to help you tap into your stable foundation of loving energy, clarity, inspiration, wisdom and emotional guidance.
Free and paid subscriptions available - receive inspiration in your inbox. 
JOIN NONPHYSCL FOR FREE