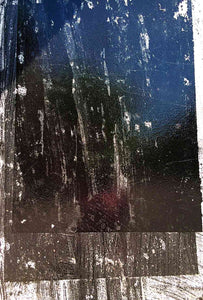 Print signed by the artist and printed on premium archival Ilford Gold Fibre Silk Baryta paper.
ABOUT THE COLLECTION
These images organically depict the concept of beauty in the mundane. They are from telephone poles and lampposts, usually in urban areas, that have old scrawl, torn posters and other textures and lines on them. But when framed by a lens in a particular way, they become something different.
These images show the urban canvas..
Montreal, Quebec. 2015. iPhone.  
DIMENSIONS
SMALL
Image Size 11.5" x 17" [Paper Size 13" x19"] 
MEDIUM
Image Size 24" x 36" [Paper Size 32"x44"]
LARGE
Image Size 36" x 54" [Paper Size 44" x 62"]