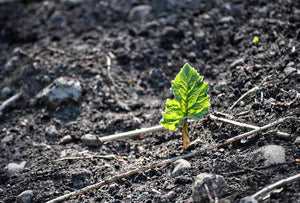 Print signed by the artist and printed on premium archival Ilford Gold Fibre Silk Baryta paper. Limited Edition (see below).
ABOUT THE COLLECTION
These images are about appreciating our world, and remembering the beauty in the mundane.
ABOUT THE IMAGE
Along the Horseshoe Trail in Waterloo there was a space of land filled with bulldozers and construction crews, and this one leaf. A beacon of hope, life, potential and beauty amidst its more barren surroundings. I always found beautiful light in the early mornings and golden late afternoons along this trail. 
EDITION & DIMENSIONS
SMALL
Limited Edition 100 Image Size: 17" x 11.5" [Paper Size: 19" x13"] 
MEDIUM
Limited Edition 60 Image Size 36" x 24" [Paper Size 44"x32"]
LARGE
Limited Edition 40 Image Size 54" x 36" [Paper Size 62" x 44"]