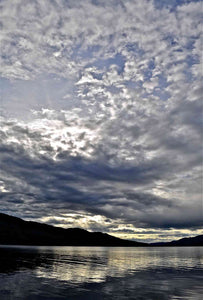 Print signed by the artist and printed on premium archival Ilford Gold Fibre Silk Baryta paper. Limited Edition (see below).
ABOUT THE COLLECTION
These images are about appreciating our world, and remembering the beauty in the mundane.
ABOUT THE IMAGE
On our way back to Whitehorse from Dawson City, we stopped by this lake as the Yukon summer sun set. My mom loves it, thus Mom's Lake.
EDITION & DIMENSIONS
SMALL
Limited Edition 100 Image Size: 11.5" x 17" [Paper Size: 13" x19"] 
MEDIUM
Limited Edition 60 Image Size 24" x 36" [Paper Size 32"x44"]
LARGE
Limited Edition 40 Image Size 36" x 54" [Paper Size 44" x 62"]