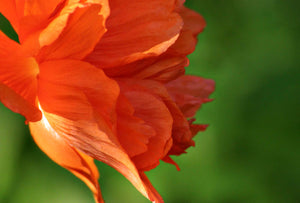 Print signed by the artist and printed on premium archival Ilford Gold Fibre Silk Baryta paper.
ABOUT THE COLLECTION
These images are about appreciating our world, and remembering the beauty in the mundane. 
ABOUT THE IMAGE
This image represents the real power of, and my deepest intention for, this body of work. I came out of teaching a yoga class to see a woman flipping through my portfolio, crying. When I asked why, she said the images reminded her of the beauty of the world, which she had forgotten. This image was on the page.
DIMENSIONS
SMALL
Image Size 17" x 11.5" [Paper Size 19" x13"] 
MEDIUM
Image Size 36" x 24" [Paper Size 44"x32"]
LARGE
Image Size 54" x 36" [Paper Size 62" x 44"]