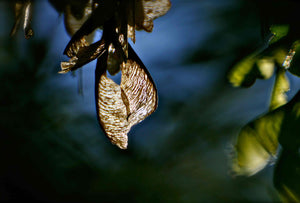 Print signed by the artist and printed on premium archival Ilford Gold Fibre Silk Baryta paper.
ABOUT THE COLLECTION
These images are about appreciating our world, and remembering the beauty in the mundane.  
ABOUT THE IMAGE
This was on a walk through a neighbourhood in Waterloo and a reminder of finding beauty in the mundane. That perfect moment of light, colour, texture and inspired awe at the orchestrated moment. It was like understanding the power of perception and the art of seeing. That there's appreciation available for the seemingly smallest and normal parts of our everyday world if we look for it. 
DIMENSIONS
SMALL
Image Size 17" x 11.5" [Paper Size 19" x13"] 
MEDIUM
Image Size 36" x 24" [Paper Size 44"x32"]
LARGE
Image Size 54" x 36" [Paper Size 62" x 44"]